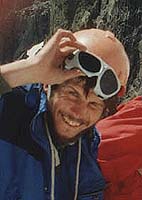 How do you do ?
Photos by the Wild Russia photographer Vladimir Stolyarov
will make you OK!
OUR DESTINATIONS:
Photos by Vladimir Stolyarov, the Wild Russia photographer

In the nearest future more pictures by V.S. will be added from the lake Baikal and Irkutsk (2001), the Under- Polar Urals (1999), the Kodar Mountain Ridge (1998), Tadjikistan (1997), Spitsbergen (1991), the Tyan-Shan (1989) and other regions of Russia.
---
Wild Russia / Neizvedanny Mir Company
Saint Petersburg, Fontanka embankment, 59
+7 812 313-8030
+7 812 313-8060
+7 812 313-8080
+7 812 571-1071 (fax)
+7 812 273-6514
Email: info@wildrussia.spb.ru
---
---